Yoko Museum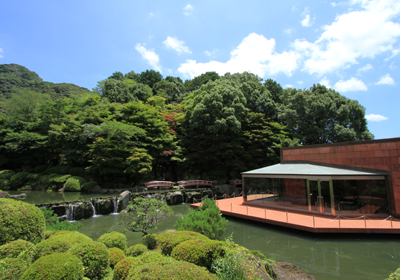 Yoko Museum is located next to Japanese Garden. From the Garden, the Museum can be seen as if it was floating on the pond.
Saga Prefecture is the birthplace of Japanese Ceramics. And in Yoko Museum, we exhibit its original model, Chinese Ceramics wishing that our activity produce fruit in establishing better relationship between China and Japan through cultural communication. Please enjoy and relax while appreciating cultural and artistic products.
History
September, 1996

Juridical Foundation Yoko Museum was established in Takeo City, Saga Prefecture, Japan

October, 2013

Yoko Museum updated its juridical status to Public Interest Incorporated Foundation

November, 2013

Public Interest Incorporated Foundation Yuko Museum opened Cui Ru Zhuo Museum in Ito City, Shizuoka, Japan. This museum exhibits the Ink Paintings of Mr. Cui Ru Zhuo, one of the most famous painters of Chinese contemporary ink paintings.

October, 2014

Yoko Museum was legally registered as an Official Museum by the Board of Education in Saga Prefecture
Significant Works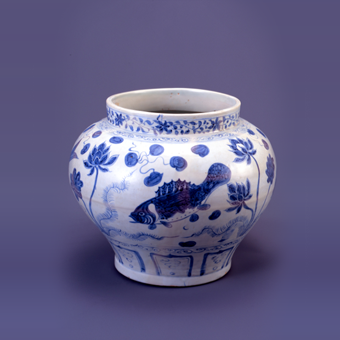 Rare Yuan Blue and White Baluster 'Fish' Jar
(Yuan Dynasty)
Yuan Dynasty (1271-1368)
The typical decoration form used in this work is called "Blue and white wares"
During the Yuan Dynasty, "Blue and White Porcelain" became popular. This decoration style brought remarkable progress in the history of Ceramics and Porcelain. Its beauty enchanted the entire world and many works were exported.
This work is believed to be created in the early period of Yuan Dynasty.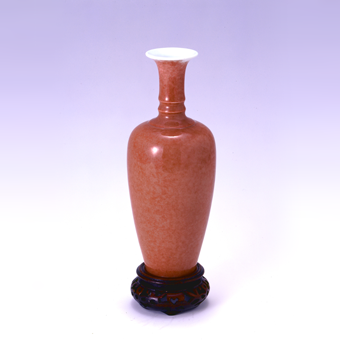 Vase Peach Bloom Gaze
(Qing Dynasty, Lang-Yao Kiln)
Special kiln existed during the reign of Kangxi Emperor (1705-1723)
"Vase Peach Bloom Glaze", a representative of the ceramics during Qing Dynasty created with the highest technique of that era, is one of the most precious ceramics of formal Qing Dynasty.
This "Vase Peach Bloom Glaze" was created using imperial kiln. In the Court, the queen and ladies admired and cherished works of this kind. They are really graceful and elegant, and have beautiful shape.
Its decorative design was created through spraying application of glaze for several times during combustion.
This work was created from 1705 to 1723 using the Special Kiln and the color came out very well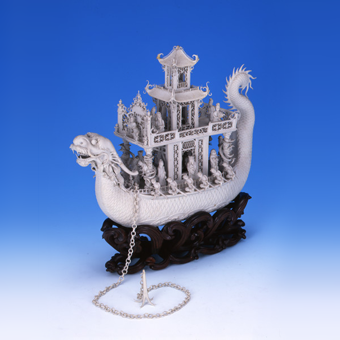 Biscuit Porcelain Model of a Dragon Boat
(Qing Dynasty)
Last years of Qing Dynasty
It is a white ceramic boat fired without applying glaze.
Overlapped Viewing Platforms have magnificent and accurate structure. And each figure possesses vivid facial expression.
This work was created in Jingdezhen, a city historically familiar with Ceramics.
*We don't exhibit items permanently. Please note that some collections may not be displayed at during your visit.
We are happy to answer questions about exhibited items.